Delfina NZWP Premier League
CONGRATULATIONS to the SHARKS - 2023 Delfina NZWP Men's Premier League CHAMPIONS
Final Placings:
1st: Sharks
2nd: Albatross
3rd: Orcas
4th: Dolphins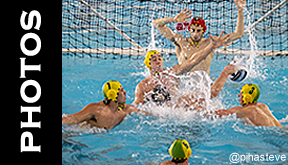 2023 Delfina NZWP Premier League
As an important part of the NZWP performance programme NZWP will be hosting a Premier League where the best available players are brought together to play with and against each other supported by performance coaches, referees and officials.
In 2023 Delfina NZWP Men's Premier League will take place over 3 weekends in Auckland. Players travel from as far away as Melbourne to compete!
.
NAMING RIGHTS SPONSOR ANNOUNCEMENT!
NZ Water Polo is excited to announce Delfina as the Naming Rights Sponsor of 2023 NZWP Delfina Premier League!
.
PHOTOS: Thank you to Steen Bech (@pihasteve) for the amazing photos!
.
WATCH GAMES HERE! Thank you to Marist Water Polo for streaming the games!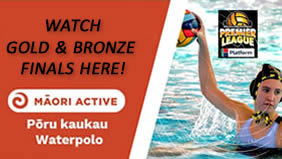 CONGRATULATIONS to the 2022 Premier League Champions
Women's Albatross team and the Men's Albatross team!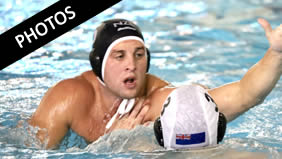 The 2022 Premier League was held over two weekends in September in Auckland. It included four men's teams and four women's teams.
Final Placings:
Men:

1st: Albatross
2nd: Orcas
3rd: Sharks
4th: Dolphins

Women:

1st: Albatross
2nd: Orcas
3rd: Dolphins
4th: Sharks
Team Lists - MEN
Albatross:

Boston Frost
Louis Clark
Brandon Matthews
Sean Bryant
Campbell Hulbert
Tom Patten
Sam O'Neill
Theo Bos
Patrick O'Neill
Nicholas Paterson
Darius Porter

Dolphins:

Will Murphy
Tony Tua-Tagaloa
Kelly McDowell
Moe Gath
Thomas Armes
Conor Pointon
Geordie Chapman
Ethan Carrington
Taine Pickering
Cole Johns
Bronson Chungson
Timon Tasker

Sharks:

Ben Goodwin
Nick Stankovich
Liam Paterson
Ryan Pike
Cameron Foster
Alex Odom
Michael Rodgers
Jack Jones
Max Byers
Levi Timms
Tiernan McKinnon
Ben Gardner
Ronan McKenzie

Orcas:

Matt Lander
Cole Phillips
Kama Morton
Oli Pritchard
Mitchell Keightley
Hugo Barbour
Sam Rochford
Harrison Bos
Jacob Clements
Andrei Soldatovic
Caiden Brown
Lachlan Frazer
Josh Sumner

Team Lists - WOMEN

Albatross:

Sophie Gardiner
Isabella Broadmore
Emma Bone
Georgia Milne
Abbey Keyte
Emison Styris
Emmerson Houghton
Bella Dalton
Caitlyn Mossman
Scarlett Goldsworthy
Clodagh Weir
Georgia Daly
Ella Harford

Dolphins:

Alisha Winstanley
Emily Nicholson
Samantha Milicich
Agatha Weston
Millie Quin
Bailey Hollick
Una Dennehy
Holly Gardner
Erika Paterson
Brydie Pye
Hannah Bell
Erin Goldsmith
Jenna Veal
Annabel Norris

Sharks:

Josie Persico
Darcy Spark
Bailey Reddish
Ruby Helm
Brooke Fonoti
Holly Dunn
Kate Henderson
Lucy Bramwell
Gabby MacDonald
Ava Cooper
Summer Irvine
Islay Martin-Hill

Orcas:

Jessica Ingram
Bella Raynes
Bernadette Doyle
Lauren Batchelor
Gabbie Milicich
Jess Shorter Robinson
Bella Knight
Sammie Bentley
Evie Mills
Summer Osborne
Hannah Bell
Chloe Tattersfield
Jackie Lourens
Team Lists: