NZ Women - 2023 NSW Super League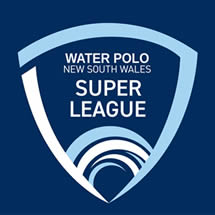 In October and November of 2023 NZWP will send a Women's team and a Men's team to Sydney to compete in the NSW Super League (formerly Sydney Super League).
Teams will compete in 2 rounds of NSW Super League where they will play 3 teams each trip.
.
.
.
.
Congratulations to the following players!
October team:
Jessica Ingram
Riaan Bryant
Georgia Milne
Abbey Keyte
Gabby MacDonald
Georgia Daly
Ellie Millard
Erika Paterson
Summer Irvine
Kate Henderson
Isabella Broadmore
Sophie Gardiner
Coach: Angie Winstanley-Smith
RESULTS:
Game 1 vs Drummoyne Devils: Loss, 9-20

Game 2 vs WPNSW State Team: Loss, 7-14

Game 3 vs Cronulla Sharks: Loss, 6-18
.
November team:
Jessica Ingram (Sea Wolf)
Abbey Keyte (Marist)
Georgia Milne (Canterbury)
Isabella Broadmore (Atlantis City)
Summer Irvine (Canterbury)
Kate Henderson (Marist)
Gabby MacDonald (Atlantis City)
Erika Paterson (Sea Wolf)
Emma Bone (Canterbury)
Chloe Tattersfield (Canterbury)
Elizabeth Gault (Atlantis City)
Una Dennehy (North Harbour)
Jenna Veal (Atlantis City)
Coach: Angie Winstanley-Smith
GAME DETAILS/RESULTS:
Game 4 vs UNSW Wests Killer Whales: Loss, 7-16

Game 5 vs Sydney University Lions: Loss, 11-18

Game 6 vs Balmain Tigers: Loss 6-9